Geoffrey W Graham
Presents a salute to our identity, heritage and culture in:

100 Not Out' –Are We there Yet?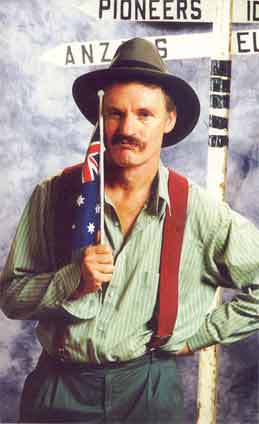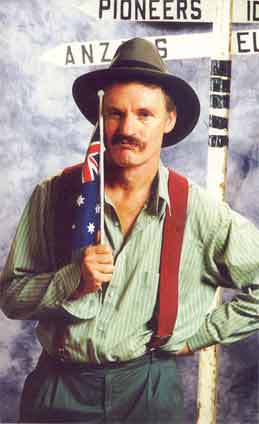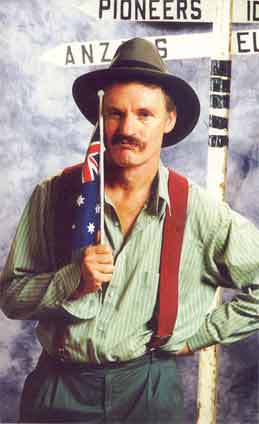 Over 100 years after federation, have we arrived as a nation or are we just sports addicts?
100 Not Out celebrates the events which have helped shape our identity. ... comedy, drama, music, audience involvement and heritage. The performance takes a comic/heritage look at where we are as a nation and where we've been.
With a track record as a tried and true presenter of verse, song and repartee, Geoffrey draws from a wide variety of material including verse from the masters like Banjo, Henry, and C J Dennis as well as his own. Throw in a dash of audience involvement and you get a night of good old fashioned fun. You'll feel proud to be an Aussie.
As one audience member from Portland remarked: "When I looked around the room at my guests I could see only faces mesmerized by Geoffrey's words and they laughed till they cried."
"Hear the cry at Eureka, feel the pain of the Anzacs, taste the success of Bradman, smell the frustration at the shearers strike, sense the immigrant's loneliness, touch the triumph of men and women in extraordinary situations, and feel the winds of change in the colonies."

               So, toss on yer bag of fruit, chuck some money in yer skyrocket, grab yer Charlie wheeler, hit the frog n' toad, head down to the rubbity dub and have a real good woolly hat and scarf.