Geoffrey W Graham and
Dinkum Oz Entertainment
Presents

Voices of War - An ANZAC Story

"Feel the excitement of the battle call, the hardship & suffering of men at the front, the emotion of the conscription debate, the compassion of nurses, and the pain of those waiting at home"
Geoffrey looks at WWI with a unique perspective as the characters try to make sense of the Great War.

Voices of War- combines Geoffrey's talent for verse, song, and larrikinism, as he paints a delightful picture of the Aussie soldier - inventive, ingenious, passionate, persistent and patriotic.
Voices of War: An ANZAC Story. Geoffrey performed 10 shows at Tamworth for the country music Festival. This has set the scene for the touring this year of both the adult version and the school version of Voices of War.

See the flyer [PDF]

We hear the voice of the soldier (Darcy), his sister the nurse, his mother, his brother fighting in France and his mates. This national war became a very personal war.
Geoffrey launched his performance Voices of War in Tamworth in January 2015 and now is set to stage the show wherever his touring wings take him.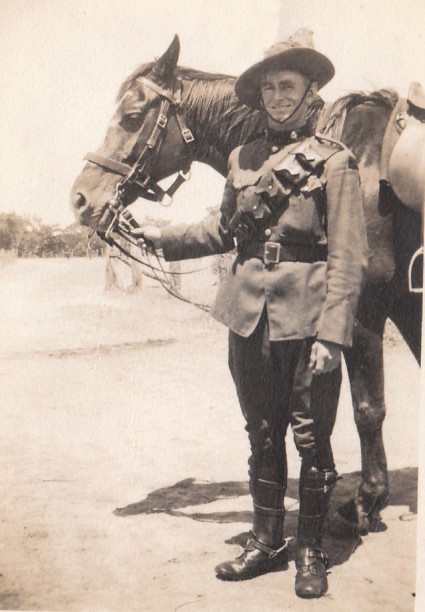 My father, Arch Graham, a light horseman
and tank gunner in World War II,
was 4 years old when World World I broke out

------------------------------------


---